Hi and welcome to our brand new topolindra travel blog!
You might already know us from our Instagram travel account @topolindra, but let us give the chance to tell you a bit more about the two of us.
We are Verena and Konrad and we are living in Vienna Austria. We love to travel the world and explore new destinations in Austria and beyond. We are together for more than 10 years and will get married in May this year :-). While Konrad is the mastermind behind the camera, you can count me responsible for all the pre and post production work: writing our blog posts, Instagram post, photo editing, choosing outfits etc.
5 fun facts about myself:
I'm addicted to fries. I love them and could eat them all day long. If you want to make me happy, just buy me some fries that's it 🙂
I'm a serious Christmas freak and love everything about the most wonderful time of the year: Christmas cookies, Christmas decoration and watching Home Alone (I guess I've watched this movie at least 40 times).
I don't drink coffee. And in general, I'm a picky eater. Konrad always makes fun of me that the list of food I like is shorter than the one with food I don't like.
My number one bucket list destination is the Machu Picchu. It has been on my list for ages and I hope that we can tick it off soon!
I've already shared this story a couple of times but everybody liked it so much, so here it comes again for all new readers and friends: I was a complete nerd during elementary school and on my first day at school I came home super sad because we didn't get any homework. This enthusiasm changed overtime though.
5 fun facts about Konrad:
Konrad is really into sports and whatever sport he does, he's good at it (and of course far better than me). He is really passionate about Kite Surfing, so whenever we're planning a new trip he's checking first if there is a good Kite Surfing spot around.
Konrad is a very bad loser and super competitive. No matter if it's a sports discipline or a simple game – he always wants to be the winner.
He hates mushrooms, coriander and truffles. He can't even handle the smell of it.
Konrad is a really funny person and that's one of all the many reasons why I love him so much. He's making me smile every single day.
He's a pretty good dancer and loves music. On a party you can either find him on the dancefloor or behind the turntables.
Traveling is our biggest passion and so we've been exploring a lot of different destinations over the last 10 years. We always took a lot of pictures while traveling but they were never meant to be shown to somebody else besides our family and friends. So how come we started sharing our travel pictures and adventures with you?
Last summer one of our closest friends convinced us to start an Instagram account and a few days later we posted our first picture on Instagram ever. And to be honest with you neither Konrad nor I had a private Instagram account at this time so this was a completely new world for us (and still is!).
What does topolindra mean?
Konrad nicknames me "mouse" (German: Maus) and wherever we travel he's calling me "mouse" in the local language. We liked the Italian translation "topolina" (Minnie Mouse) the most and combined with our common surname the brand topolindra was born.
Travel back in time
Besides our current travel adventures which you can see on our Instagram account @topolindra, we've been to many different destinations pre-Instagram.
Here are all the countries, regions and cities we've visited so far (there is a chance that we forgot to mention some of them 🙂 ):
Egypt, New York (several times), California, Florida, Bahamas, Dominican Republic, Mexico, Sweden, Finland, Baltics, Moscow, Saint Petersburg, Amsterdam, London, Paris, Rome, Milan, Tuscany, Venice, Sardegna, Santorini, Mykonos, Athens, Lisbon, Barcelona, Budapest, Prague, Bratislava, Mallorca, Zurich, Sylt, Bali, Java, Thailand, Singapore, Hong Kong, China (Beijing, Shanghai), Japan (Tokyo, Kyoto), Maldives, Mauritius, South Africa, Tansania, Zanzibar, Jordan, Morocco, Cornwall, Abu Dhabi, Dubai, Australia and various cities and Germany and Austria.
So, have a look at our highlights and travel back in time with us to various locations around the globe. Unfortunately one of our hard drives crashed with all our pics from 2008 – 2012, so the selection pre 2012 was a bit limited. We hope you enjoy our throwbacks and please don't judge our outfits and looks back then, haha.
California 2008 – our first trip together

Egypt 2009 (this may be our most precious pictures of all: it is our one and only picture from our trip to Egypt – crashed hard drive – and we have the original picture in printed version only)
Sylt 2010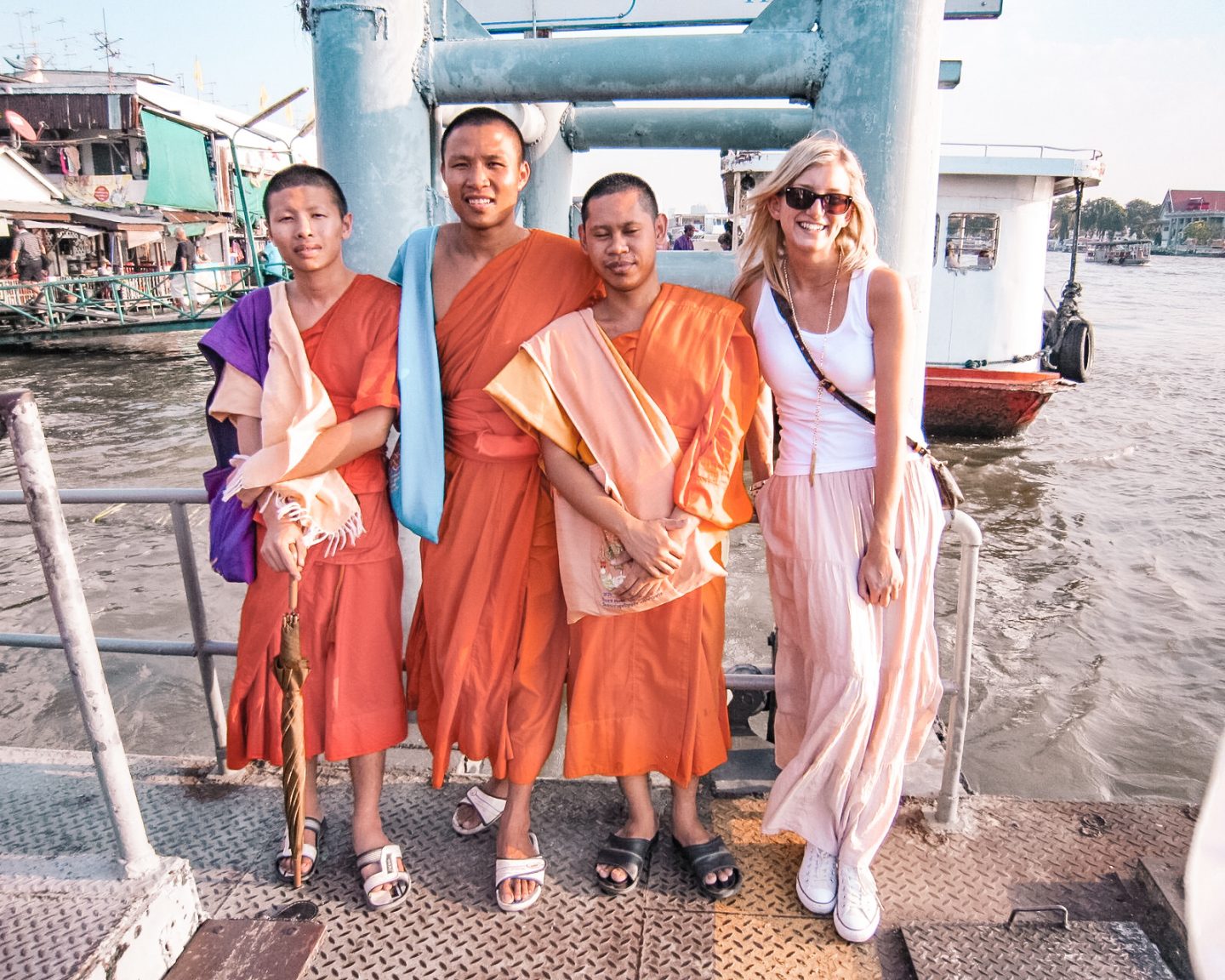 Thailand 2011
Tansania & Zanzibar 2012 (our first safari)
Still one of our favorite landscape & animal pictures after so many years

New York 2012
China 2013

Bahamas 2014
Mauritius 2015
Japan 2016
South Africa 2016

Santorini 2017

Thank you for following along our travels and thanks for visiting our blog!